CLASSROOM GRANTS UPDATE: Nearly $32,000 is Distributed to Fund 28 Grants involving 50+ educators!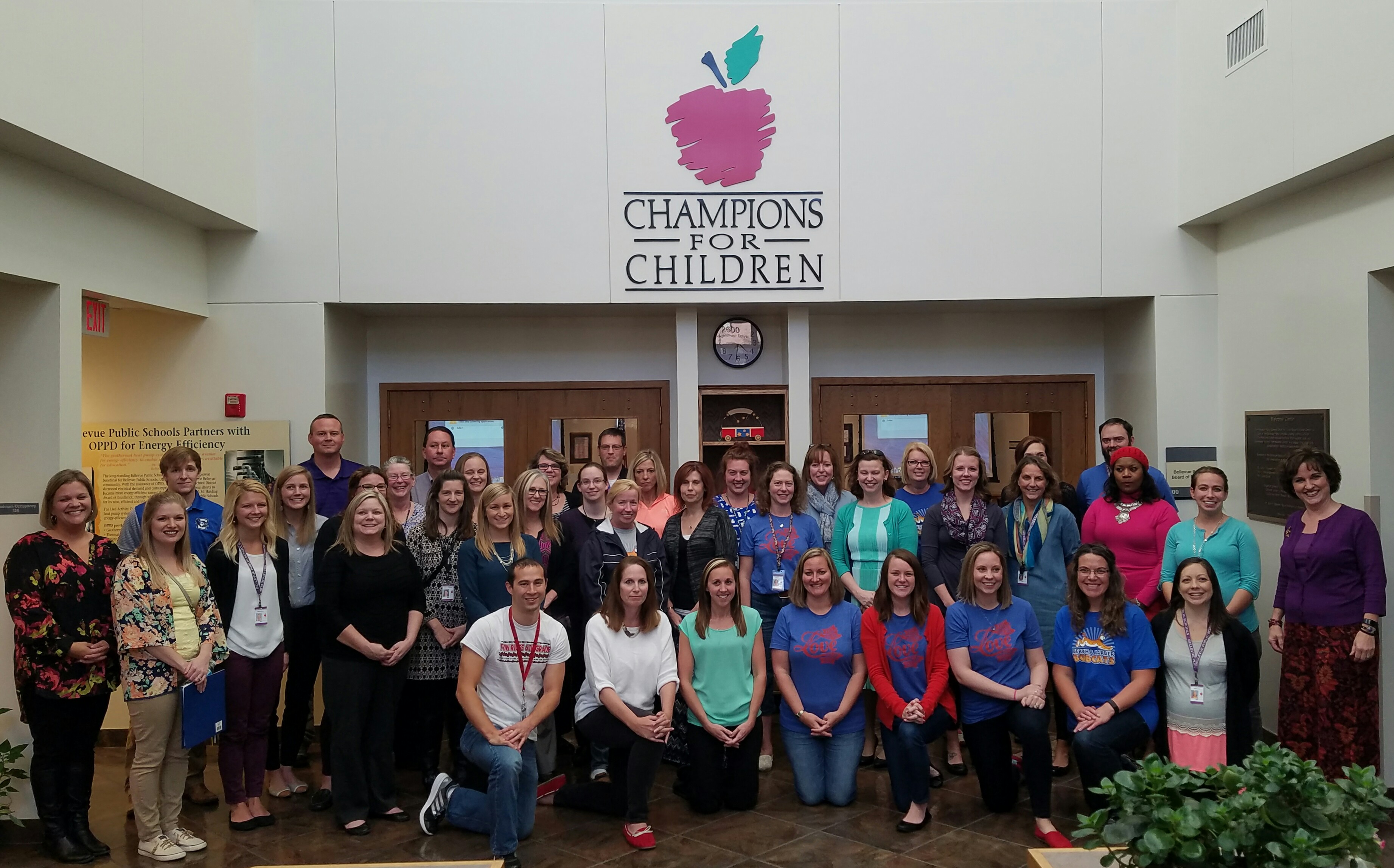 Thank you all who submitted applications to the BPS Foundation's Classroom Innovation Grants program and congratulations to the 2016-2017 recipients. 
If your project was not selected this year, please be encouraged to submit future ideas for consideration. The foundation appreciates your support in the employee campaign, which will help grow the ability to fund more such grants in the future. Together, we're doing all we can to help the Bellevue Public School District be the best it can be!
All grant recipients are asked to submit a one-page outcome review to the Classroom Innovation Grants Evaluation Committee within one month of completion. Supporting documentation, photos, testimonials and/or published posts/tweets/articles will help the foundation publicize projects and share outcomes with donors.
---
Pictured Left to Right...
Front Row (kneeling): Dan Nakai, Lori Ballinger, Sharae Geldes, Melissa Ridgeway, Meagan Cinfel, Courtney Smeby, Jodi Evans, Susan Jones
Second Row: Lynette Ledbetter, Alexandra Thiessen, Melissa Sindelar, Lanette Starbuck, Lesley Sprague, Sarah Minarik, Hailee Schmit, Terri Fuxa, Virginia Newton, Emily Arkfeld, Ingra Winkler Anderson
Third Row: Allison Smith, Holly Oelmann, Crystal Cizek (head turned, in glasses), Shannon Dunkel, Stephanie Conley, Sarah Juarez, Lisa Keene, Sarah Roth, Monica Evon, Nancy Pechar, Megan Pendley (face blocked), Charles Serfass
Fourth Row: Stephanie Colpitts, Tommy Harris, Allison Lauritsen, Nancy Voris, Tonya Gordon, Patty Wenninghoff
Fifth Row: Joe Nadgwick, Sid Quint, Steve Daughtrey
Not Pictured:
Brandy Crenshaw, Lynda Laird, Matthew Sinclair