CLASSROOM GRANTS UPDATE: Nearly $24,000 is Distributed to Fund 24 Grants involving 43 educators!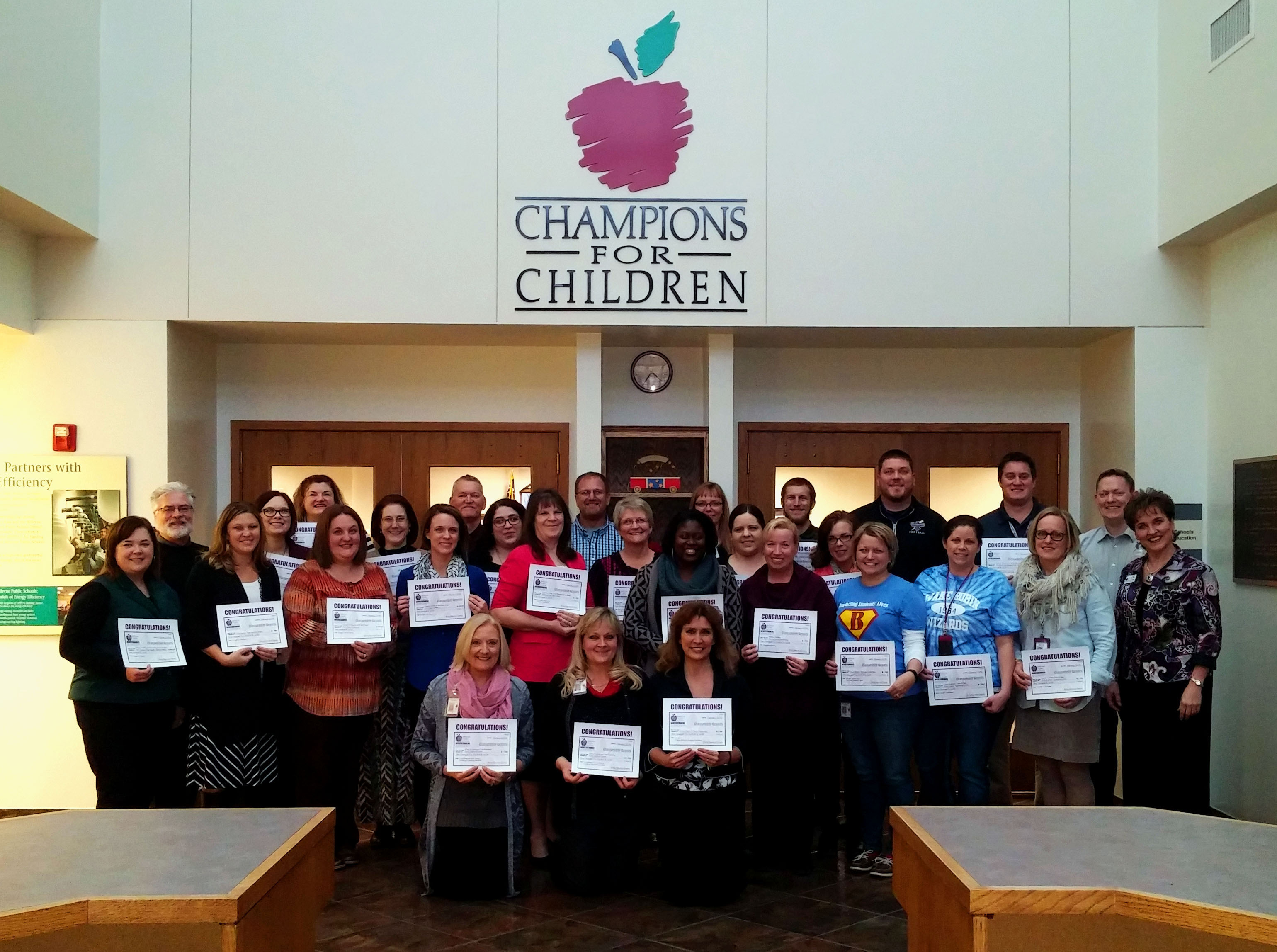 Thank you all who submitted applications to the BPS Foundation's Classroom Innovation Grants program and congratulations to the 2015-2016 recipients: Donna Barrett, Kelly Benne, LaShanna Bernstein, Kyle Blazek, Sheri Brown, Chas Bush, Tanishia Butler, Julie Cadwallader, Alysha Collins, Jill Comcowich, Diane Crouch, Dawn Ediger, Jeanne Eskra, Tony Fischer, Danielle Gostanzik, Kathy Harms, Jeff Jangula, Stephen Johnston, Gladys Jones, Sarah Juarez, Megan Kinen, Molly Koehler, Timothy Kruger, Laura Lambert, Patty Laughlin, Dawn Mathis, Danielle Matras, Chad Mustard, Arlen Quinn, Christina Reicks, Kerri Rothanzi, Garrett Sims, Melissa Sindelar, Megan Steil, Laura Swanson, Amy Tasich, Darin Toelle, Julie Valentine, Amanda Waller, Mary Walters, Katie Wasser, Cynthia Watts, Jeremy Weber.
If your project was not selected this year, please be encouraged to submit future ideas for consideration. The foundation appreciates your support in the employee campaign, which will help grow the ability to fund more such grants in the future. Together, we're doing all we can to help the Bellevue Public School District be the best it can be!
All grant recipients are asked to submit a one-page outcome review to the Classroom Innovation Grants Evaluation Committee within one month of completion. Supporting documentation, photos, testimonials and/or published articles will help the foundation publicize projects and share outcomes with donors.
---
Pictured Back Row (L to R): Jill Comcowich, Stephen Johnston, Arlen Quinn, Kathy Harms, Chas Bush, Tony Fischer, Darin Toelle, Garrett Sims
Third Row (L to R): Tim Kruger, Amy Tasich, Sheri Brown, LaShanna Bernstein, Gladys Jones, Megan Steil, Laura Lambert, Laura Swanson, Molly Koehler, Foundation Executive Director Ingra Winkler Anderson
Second Row (L to R): Patty Laughlin, Kelly Benne, Katie Wasser, Danielle Gostanzik, Cynthia Watts, Tanishia Butler, Melissa Sindelar, Dawn Mathis
Front Row (L to R): Julie Valentine, Mary Walters, Donna Barrett
Grant Recipients Not Pictured: Kyle Blazek, Julie Cadwallader, Alysha Collins, Diane Crouch, Dawn Ediger, Jeanne Eskra, Jeff Jangula, Sarah Juarez, Megan Kinen, Danielle Matras, Chad Mustard, Christina Reicks, Kerri Rothanzl, Amanda Waller, Jeremy Weber