Operation Read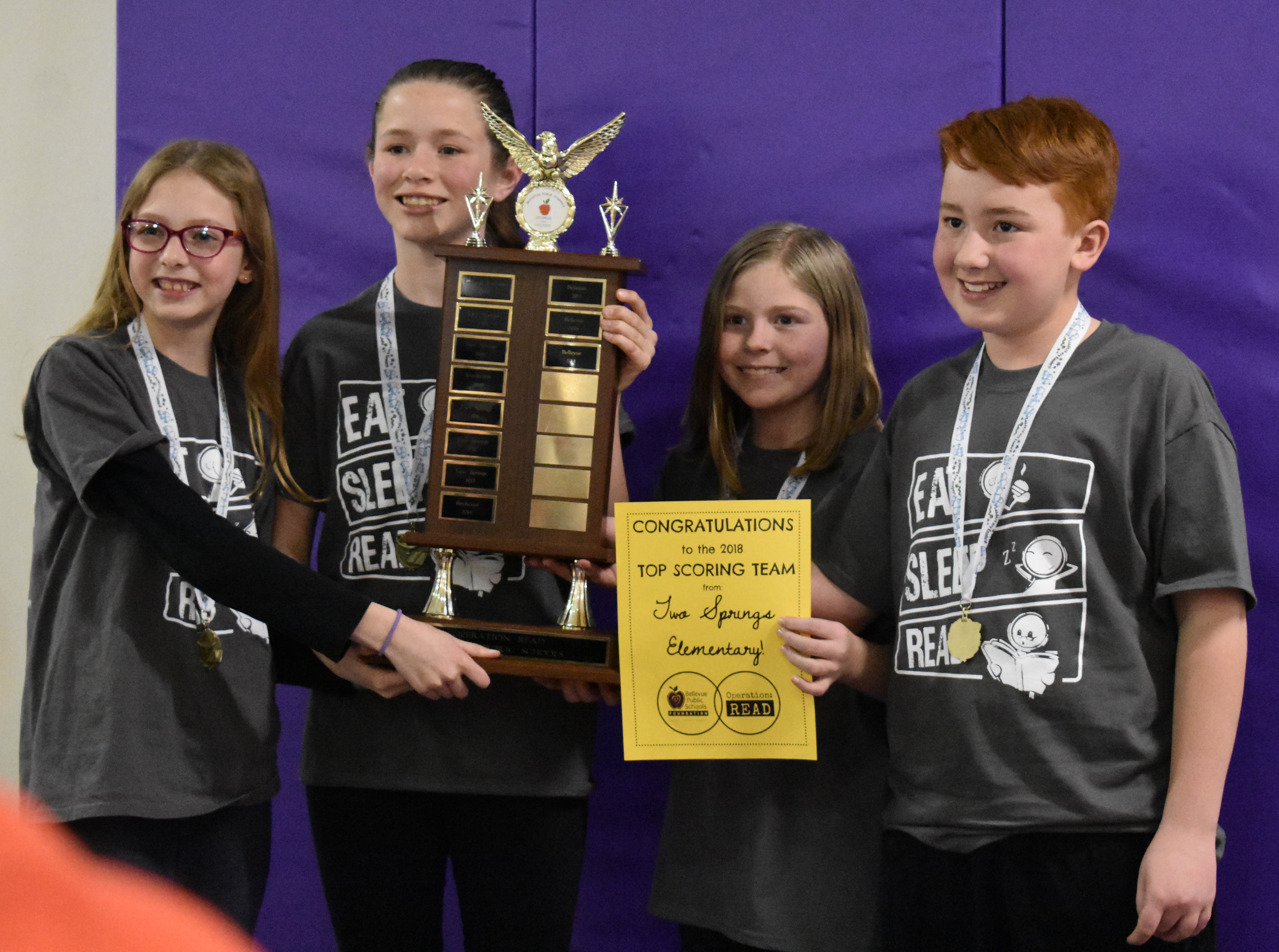 This program gets 4th-6th grade students excited about reading as they read and talk about 10 different Children's Choice Award books during the school year. Each school selects up to 30 students to attend a spring quiz bowl to showcase their in-depth study of these books. 
Operation Read is a community event. High school volunteers, parents, teachers, paraprofessionals and librarians work as coaches and readers to help the students get ready for the spring quiz bowl.  To recognize academic achievement, the team who wins the final round receives medals plus a traveling trophy for the school. The highest scoring teams from each school also receive medals. 
The BPS Foundation provides funds for books, snacks, and medals.